How well do you cater for customers who come in to buy their meal for tonight? Some stores do this well, but compared with the big advances that have been made in offering breakfast and lunchtime deals, the evening meal remains something of an untapped opportunity for convenience stores.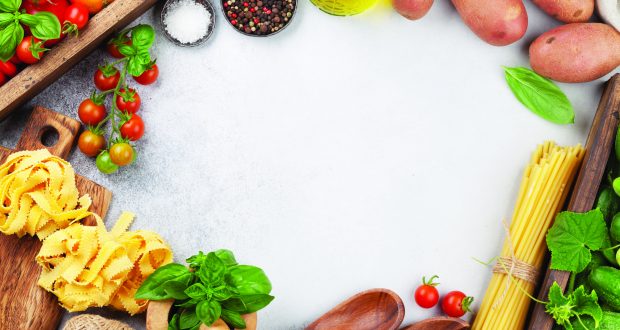 So what should you offer? One clear strategy is to make it easy for customers to buy ingredients to put together a dinner quickly. Research suggests the average time to prepare a meal in the UK is fractionally more than 18 minutes. This is both not long and not surprising, given that the British put in some of the longest working hours in Europe, according to the Office for National Statistics. The harder you work, the less time you can be bothered to spend in the kitchen.
Read more: Catman: Christmas presence.
Quick solutions
To cash in on this, stores can offer all the ingredients for a meal – rice, pasta, vegetables, meat – as one signposted deal and keep the products nearby and easily accessible. Partners for Growth, the independent category advice service from Unilever, says the 'meal for tonight' category offers a big opportunity for supplementary sales. It also suggests that at 4pm, three-quarters of people do not know what they will be eating for their meal that night, so convenience retailers can both help shoppers and cash in by prompting their choice.
There are many ways they can do this. Nick Widdowson, Partners for Growth merchandising and creative director, says: "With people in the UK putting in some of the longest hours in Europe, you can understand why they would like a quick solution when feeding a family. Cooking sauces are a growing market with high household penetration and good margins, so retailers can help themselves and their customers by making sure they offer a comprehensive range." The Partners for Growth website suggests some products to have in your range and how best to lay it out to maximise sales.
Recipe suggestions
Many in the industry agree that quick and convenient options are becoming more important. Ian Garrett, sales director for convenience at Kerry Foods, says: "Shoppers are increasingly turning away from pre-planning dinner for the week and are picking up the evening's meal on the day instead of as a bulk food shop." But Garrett adds that not all shoppers are the same. While some might be happy with a meal in an oven-ready tray that makes no mess and needs no washing-up, others with more time will enjoy deals that offer mixtures of fresh ingredients and perhaps a recipe card.
Don't forget drinks either – you will get plenty of encouragement from both alcoholic and soft drink suppliers to include these in your deals. Amy Burgess, trade communications manager at Coca-Cola European Partners, says the meal deal is a highly effective way to promote both food and drink.
Dinner party
She says: "This sees a soft drink – such as bottles of Coca-Cola Zero Sugar or bottles of Appletiser – offered alongside starters, mains and desserts for a discounted set price, helping to improve the perception of value for people enjoying a meal at home or hosting a dinner party."
Almost all suppliers and manufacturers are competing to be included in the evening meal opportunity, including those offering healthier options. Quorn Foods national account manager Gary Routledge points out that Quorn is a good way of tapping into the health and vegetarian markets. He says: "Our core range of five frozen price-marked Quorn products, developed specifically for the convenience channel, enables consumers to make their favourite tea-time meals healthier and meat-free."
McCain is another firm keen to promote increased sales to those buying their dinner for that night. Category controller Naomi Tinkler says: "At McCain, we are always looking at different occasions that will allow us to grow our audience and add value to the category. The meal for tonight occasion is a great opportunity for growth and allows us to add a touch of adventure and make evening meals even nicer."
Premium products
As part of this effort, McCain is keen to promote its more-premium products, which it says are perfect for an evening in, such as Gastro Chips, Sweet Potato Fries and Shake Shake Fries.
Other manufacturers are every bit as keen to push their products. Shah Khan, marketing manager for Aviko in the UK and Ireland, says: "Convenience stores have a real opportunity to inspire their shoppers with meal solutions in-store. Giving shoppers a great in-store experience and offering them inspiration for their meal for tonight will not only drive higher-value basket spend, it will also drive customer loyalty long-term."
By David Harris
---
Reciba las últimas noticias de la industria en su casilla:
Suscribirse ✉
---