Summary
The American Customer Satisfaction Index recently announced the results of its annual survey, and for the 8th year in a row customers ranked Amazon #1.
How do you stay ahead of ever-rising customer expectations? There's no single way to do it – it's a combination of many things. But high standards (widely deployed and at all levels of detail) are certainly a big part of it.
So, the four elements of high standards as we see it: they are teachable, they are domain specific, you must recognize them, and you must explicitly coach realistic scope.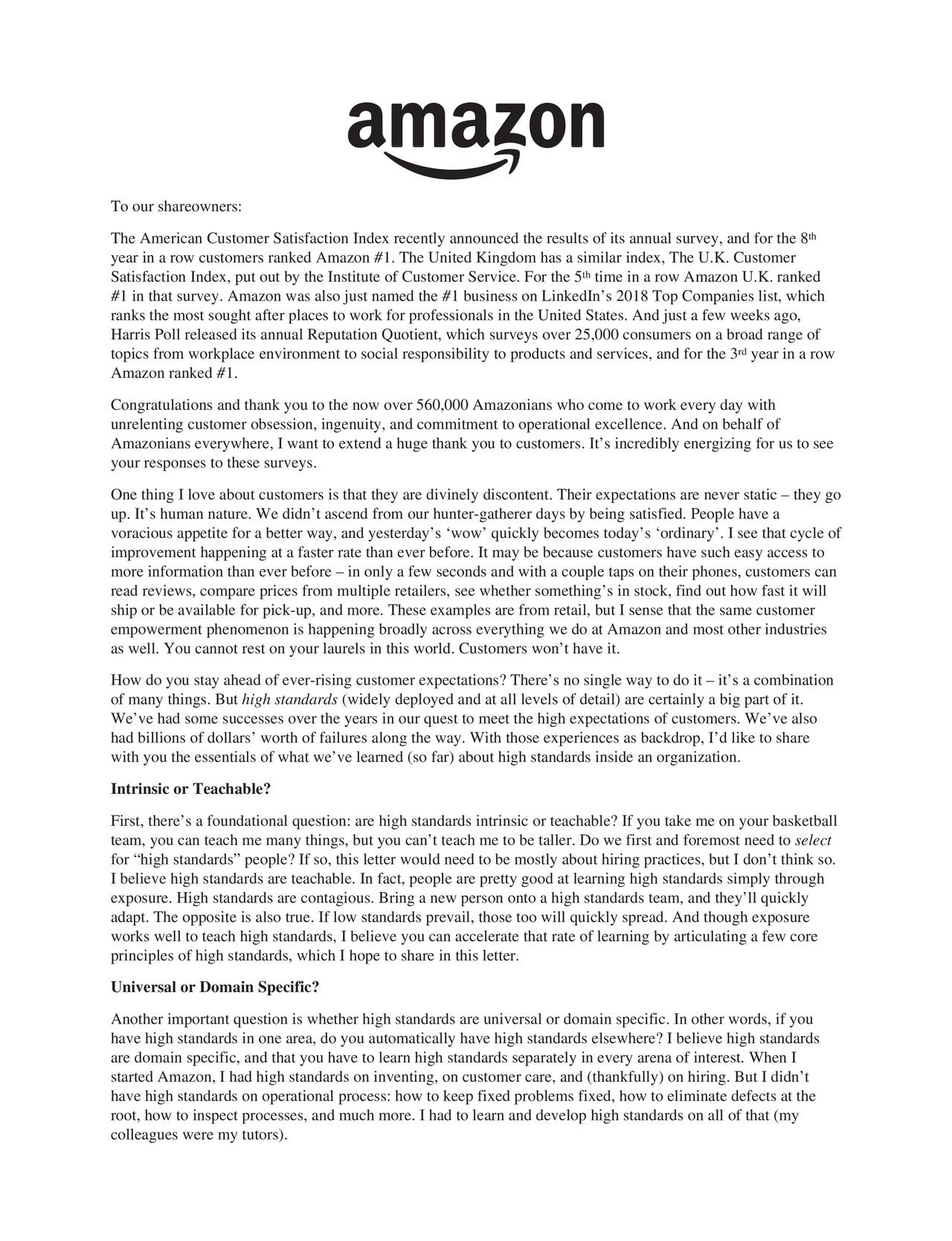 ---
Reciba las últimas noticias de la industria en su casilla:
Suscribirse ✉
---